Senior Home Care Services in East Toronto, including The Beaches, East York and Scarborough.
In-Home Senior Care Is Better
​Home Instead​®​​​​ offers a highly individualized approach to  helping seniors live independently, wherever they call home.​​
In other words, home can mean many things: a condo or bungalow, senior residences or assisted living, even long term care or a hospital. In each case, Home Instead provides a personalized solution for individuals or couples and their families.
If your family recognizes the value of senior care aging in place as we do, you've come to the right place. For instance, Home Instead® CAREGiversSM provide compassionate and reliable elder care services to help keep seniors safe and independent wherever they call home.
From Companionship and Home Helper services to advanced dementia and palliative care, our local Home Instead Senior Care Toronto East office offers a broad range of services across the care continuum that can be tailored to meet your family's unique needs and preferences.
You can help seniors age in their homes, support seniors in long term care and make a lasting impact. Learn more about becoming a professional caregiver.  Our offices are always looking for caring, compassionate individuals to join our team.
Personalized senior care in the comfort of home.
Realizing you need a Personal Support Worker to help yourself or a family member stay independent at home is a big step. Choosing the right Senior Care Provider is your next task. As you research your options, here is a list of questions to ask that may help you in making your decision: See Elder Care Resources.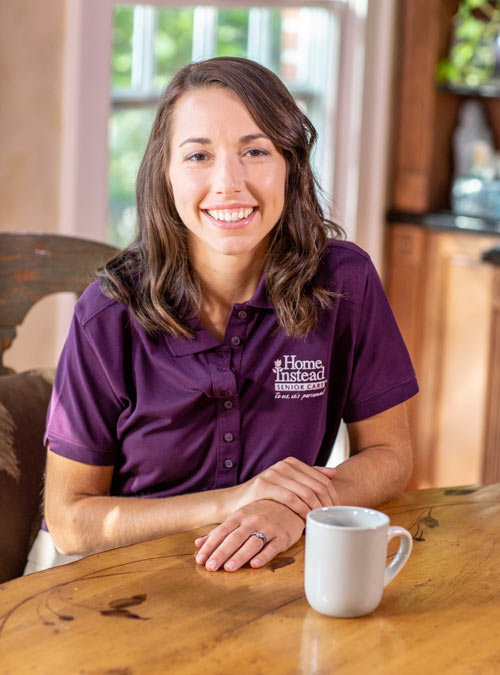 Consider the following when
Choosing the Right Senior Care Provider
Is the Senior Care Provider locally owned?
A locally owned Personal Support Care agency will have a sense of accountability to the community it services. Additionally, active owner management ensures a better understanding and ability to monitor dynamic client needs.
Do they have well trained staff?
Look for staff that are provided with on-going support and training in elder care. Staff competency and personal fit should mirror the requirements of the client's needs.
Is care available around the clock?
As many elder clients need care at all times of the day or night, as a a result look for an Elder Care Provider that can offer care 24 hours a day, 7 days a week. Consequently, we can offer short-term, long-term, or care on a respite basis.
Is the care personalized and flexible?
As all clients' needs differ, all elder care plans should differ, as well. Look for a Senior Care Provider who offers a range of services which can be customized to best meet your needs. Ask if the schedule can be adjusted should your needs change.
Can we expect continuity from the CAREGiver?
To ensure a mutually satisfactory relationship, much thought and effort should be put into both matching the client and CAREGiver, and to seeing that there is as much continuity as possible with the CAREGiver.
Frequently Asked Questions
Get Help and Answers About Senior Care
Your Source for Elder Care in
East Toronto, including The Beaches, East York and Scarborough
For the first time in history, it would seem that Canadian adults now have more parents than they do children. From the 2016 census, we now know there are more seniors than children living across the country. Because this population of older adults continues to grow, so does the need for caregivers as a result are already in high demand.
Caring For Seniors Honouring Diginity and Independence
Home Instead Senior Care is the leading non-medical home care service for the elderly. We provide companionship, meal preparation, home support, personal care, medication reminders, and incidental transportation to elderly citizens. Our certified Personal Support Workers can assist with activities of daily living, such as bathing, feeding, dressing, transfers, and managing incontinence. Our supportive care provided to those living effectively augments the public health care system.
Here to answer any and all of your questions.
One of our office staff will be in touch with more information about our senior care services.