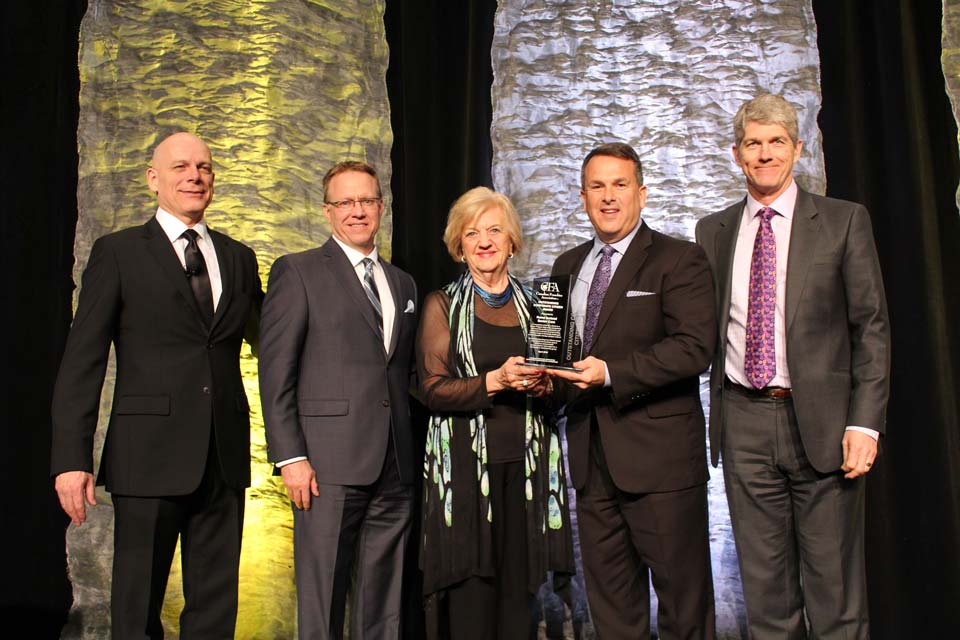 Home Instead Senior Care Wins Prestigious Outstanding Corporate Citizen Award

Canadian Franchise Association recognizes work to improve the lives of seniors
TORONTO – Home Instead Senior Care won the Outstanding Corporate Citizen Award at a gala award presentation April 18 at the 25th annual Canadian Franchise Association National Convention in Ottawa.
In granting the award for the Be a Santa to a Senior program, the CFA called out the "commitment and contributions to philanthropic endeavours across Canada."
"The CFA Recognition Awards are about excellence in the franchise community," says CFA President and Chief Executive Officer, Lorraine McLachlan. "Franchising is a significant business sector in Canada making positive contributions to the Canadian economy and the community-at-large. Our prestigious CFA Recognition Awards celebrate these contributions – whether corporately through the CFA Hall of Fame Award, individually through the CFA Lifetime Achievement Award and Volunteer Leadership Excellence Award, or socially through the CFA Outstanding Corporate Citizen Award. We congratulate all the winners on their achievements."
Home Instead was in great company at the awards event — Canadian Tire was also recognized for its Jumpstart Charities.
Company representatives Rod Roberts, Business Performance Director; Phyllis Hegstrom, Director Government Affairs; and Roger Seier, Canadian Business Performance Manager, received the award on behalf of Canadian franchise owners.
Jeff Huber, President and Chief Executive Officer of Home Instead, Inc., paid tribute to Canadian franchise owners for their outstanding efforts:
"Our franchise owners give back to their communities in so many ways and they work tirelessly to truly help seniors," he said. "We are honoured to accept this Outstanding Corporate Citizen award because being recognized in this way validates our mission – which is to enhance the lives of aging adults and their families."
About the program: Every year, Home Instead franchise owners and their community partners enrich the lives of tens of thousands of seniors by celebrating the holidays with Be a Santa to a Senior. Since the inception of this philanthropic initiative, Home Instead has donated more than 1.2 million gifts across its North American franchise network.