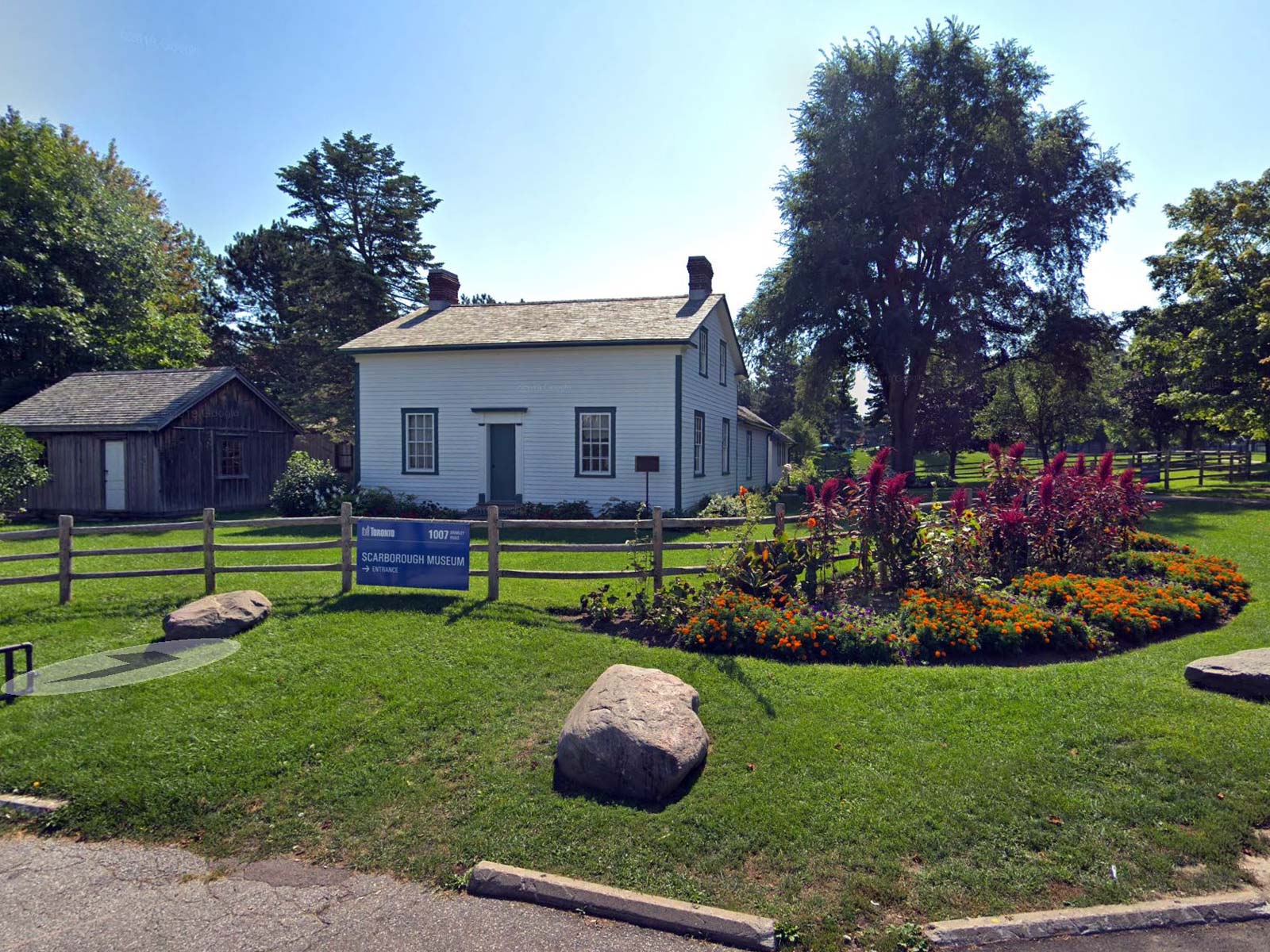 Bendale
About Bendale
Home Instead Senior Care provides in home care for residents in Bendale (also called Cedarbrae) in the Scarborough area of Toronto.
Bendale's boundaries are Midland Avenue from Lawrence, north to Highway 401, east to McCowan, south to Lawrence, east to West Highland Creek, south-west along West Highland Creek, then follows several side streets parallel to the Creek, north to Midland Avenue.
The area is culturally diverse, like much of Toronto, and has a greater proportion of South Asian population, especially Tamils. 
Bendale Area Ammenities for Seniors
Transit:
Non-Medical transportation for Seniors to important appointments can also be arranged with accompaniment through your local Home Instead office.
McCowan station, and Midland Station are both TTC Stations on the Scarborough LRT line, near Bendale.
Buses running along Midland Avenue and McCowan Road, connect passengers to stations on the Bloor-Danforth (Line 2) subway line. The Lawrence Avenue and Ellesmere Road buses provide connecting routes to the Yonge-University-Spadina (Line 1) subway line.
Wheel-Trans provides door-to-door accessible transit service for persons with physical disabilities using accessible buses, contracted accessible and sedan taxis.  Their strict eligibility guidelines can be discussed via appointment by calling 416-393-4111.  Once eligibility is confirmed, reservations are at 416-393-4222.
Toronto Ride provides door-to-door, assisted transportation to seniors 55+ and adults with disabilities who are not eligible for Wheel-Trans. This partnership of 14 not-for-profit agencies in Toronto can be reached at 416-481-5250.
Seniors may be eligible for an Accessibility Parking Permit through the City of Toronto.  Inquire at 416 235-2999.
Parks, Community Centres:
Alexis Lodge (at 705-707 Ellesmere Rd. near Birchmount Road)offers an Adult Day Program for Alzheimer seniors and adults with disabilities.  It is a secure location offering Exercise Classes, Outdoor Walks, Walking Maintenance Program, Foot Care, Field Trips, Arts and Crafts, Special Interest Films, Games, Gardening, Entertainment and Music Programs and Guest Speakers.  416 752-1923
Thomson Memorial Park (at Lawrence Avenue East and Brimley Road) is a 41.8 hectare park that follows the West Highland Creek.  This is one of Toronto's largest and most beautiful parks with paths through the large wooded ravine, including a paved trail, ball diamond, sports field, tennis courts, picnic areas, off-leash area, wading pool, playground, children's zoo and snack bar.
Within the park is the Scarborough Historical Museum comprised of historic homes that tell the tale of the immigrant experience. The gardens have plants of many types that were central to the life of the early settler for sustenance, savoury flavourings, textiles and medicinal purposes.  416 338-8807.
Birkdale Community Centre (at 1299 Ellesmere Road) offers neighbourhood meeting rooms.  The adjacent park contains a paved recreation trail that connects with the Thompson Memorial Park.  416 396-4069.
North Bendale Park (at 40 Erinlea Crescent) is a 4.5 hectare park near Ellesmere Road and Bellamy Road North that features a ball diamond, tennis courts and a children's playground. The park has a network of paths connecting neighbouring streets and an open green space.
Bendale Pool at the Business Technical Institute (at 1555 Midland Ave) and has a fully accessible 25-metre pool offering lessons and leisure swims. 416 396-4015
Cedarbrook Community Centre (at 91 Eastpark Boulevard) is a former golf clubhouse which retains its past charm. Overlooking a park and ravine setting, the community centre runs programs for older adults.  It is fully accessible. 416 396-4028.
McGregor Park Recreation Centre (at 2231 Lawrence Avenue East) is a large multi-purpose facility featuring year-round programming for all ages and abilities including recreational swimming, art, skating, fitness and general interest classes, as well as drop-in times for older adults. It is fully accessible with direct access to the adjacent library.  416 396-4023.
Libraries:
Bendale  (at 1515 Danforth Road) 416-396-8910 and McGregor Park (at 2219 Lawrence Avenue East) 416 396-8935 library branches are wheelchair accessible and offer books, films, internet access and community-based programs.
Hospitals, Clinics and Healthcare:
The Scarborough Hospital is the nearest hospital and it operates two campuses, the General Campus (at 3050 Lawrence Ave. E) 416 438-2911 and the Birchmount Campus (at 3030 Birchmount Rd) 416 495-2400.  Both have emergency rooms.  Patient Programs for seniors include Acute Care for the Elderly, Geriatric Assessment and Intervention Network Clinic, Psycho-geriatric Outreach Program and Stroke Care.
One Stop Medical Centre (at 3585 Lawrence Ave East) offers both urgent walk-in care and advanced care. 416 431-0736.
Scarborough Centre for Healthy Communities offers Senior Active Living programs to help seniors maintain their independence and remain healthy members of our community and feel respected. Programs include Supportive Housing, Adult Day Centre for Seniors with Dementia or Alzheimer's, disabled adults and frail seniors who are socially isolated, Wheels-to-Meals Program, Intervention and Assistance Services.  The Pine Tree Senior Centre is a gathering place for seniors to enjoy interesting, creative activities and to make new friends.
Did you know?
Bendale was recently ranked #65 in Toronto Life's "The Ultimate Neighbourhoods Rankings".
There is a  senior dating site specifically for the area, including Ionview East, Scarborough, Kennedy Park, East Birchmount Park
Bendale was settled in 1796 by David and Mary Thomson, who were the first Europeans to reside in the former Township of Scarborough. David Thomson's brothers, Andrew and Archibald, also settled nearby. Thomson Memorial Park is named in their honour.  At the centre of Scarborough, Bendale became home to the first settlement, the first church and school, and eventually the first hospital in the township.
After the Second World War, suburban developments sprang up and the population saw significant growth with waves of new immigrants joining the descendants of much earlier immigrants in the community.
A section of the neighbourhood is known as the "Ben Jungle", located north of Lawrence Avenue between McCowan and Bellamy Roads, it is where all the street names begin with Ben ( like Benleigh, Benshire and Ben Nevis Drives, Benfrisco, Benhur and Benorama Crescents, Benadair and Benprice Courts and Ben Stanton and Ben Doran Boulevards.
Bendale was originally known as Benlomond, a Scottish name given to the local post office in 1878.  However the Benlomond name had already been in use elsewhere and in 1881, this community was renamed Bendale.
The street layout of Bendale discourages use of the streets as a thoroughfare by motorists or pedestrians as the main roads of McCowan, Lawrence Ave and Bellamy are more efficient.