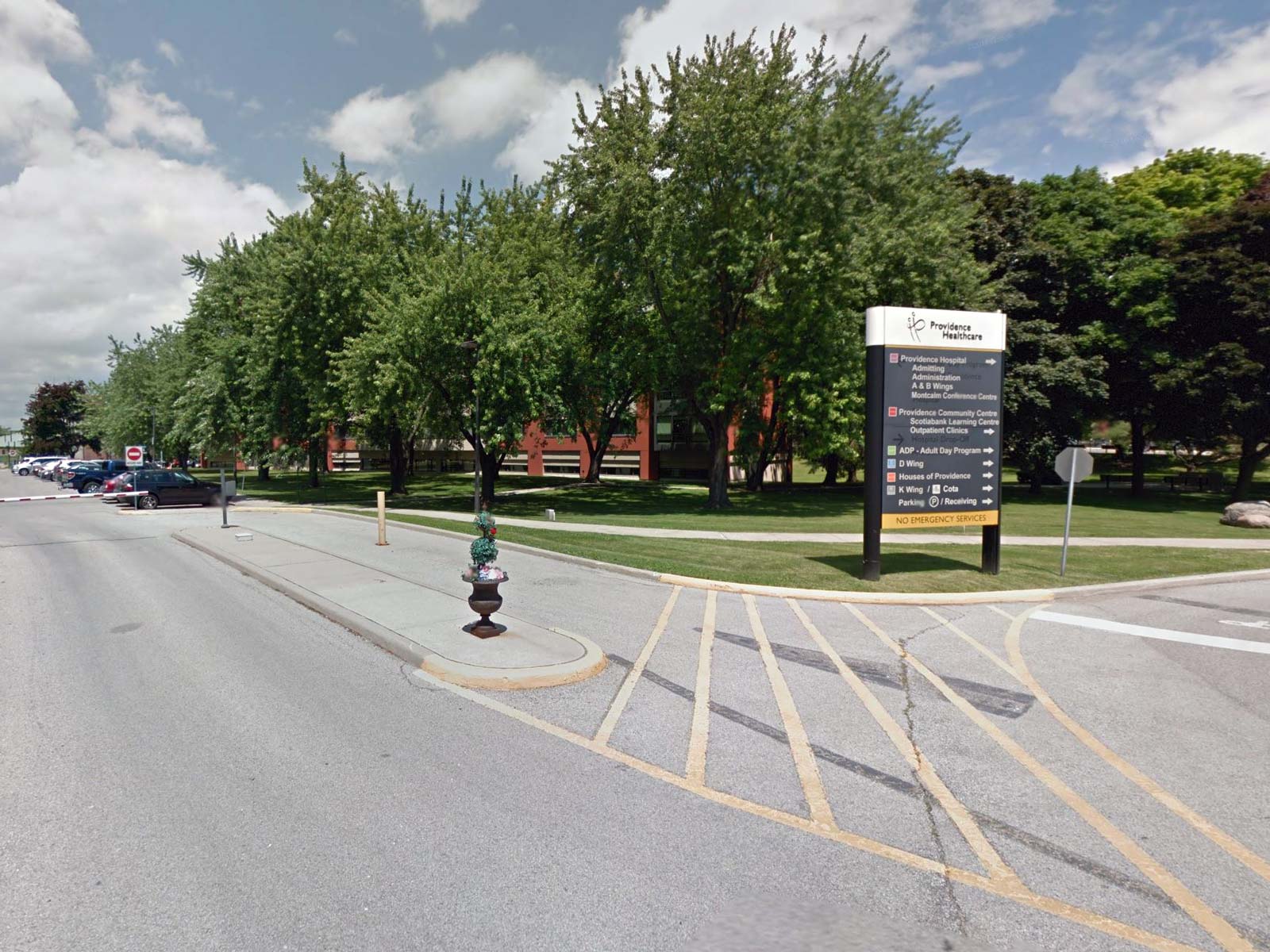 This Home Instead Senior Care office serves the areas of Toronto East, including the communities of:
Clairlea
About Clairlea
Home Instead Senior Care provides in-home care for residents in Clairlea.
Clairlea is a neighbourhood in Scarborough in the east end of Toronto. The boundaries are Victoria Park to the west, Warden Avenue to the east, Eglinton Avenue and the railtracks to the north and Taylor-Massey Creek to the south.
The neighbourhood is quite diverse from languages spoken to religions practiced, which is typical in the city of Toronto.
Clairlea Area Ammenities for Seniors
Transit:
Non-Medical transportation for Seniors to important appointments can also be arranged with accompaniment through your local Home Instead office.
Warden Station is the nearest TTC station.
Buses run from Warden west along O'Connor (route 70) and from Victoria Park northbound (route67)
Danforth GO Train station, on Main Street, takes commuters downtown to Union Station in about 15 minute.
Wheel-Trans provides door-to-door accessible transit service for persons with physical disabilities using accessible buses, contracted accessible and sedan taxis. Their strict eligibility guidelines can be discussed via appointment by calling 416 393-4111. Once eligibility is confirmed, reservations are made at 416 393-4222.
Toronto Ride provides door-to-door, assisted transportation to seniors 55+ and adults with disabilities who are not eligible for Wheel-Trans. This partnership of 14 not-for-profit agencies in Toronto can be reached at 416 481-5250.
Seniors may be eligible for an Accessibility Parking Permit through the City of Toronto. Inquire at 416 235-2999.
Parks, Community Centres:
O'Connor Community Centre (at 1386 Victoria Park Avenue and O'Connor) recently reopened, and has a free gym, weight room and an outdoor pool. They offer special programs for adults 60+ like Line Dancing (country, latin and sequence – partners not required), Visual Arts(drawing, painting, and pottery) and Cardio. They have a Drop in social time for Adults 55+. 416 395-7957.
Taylor Creek Park follows a major tributary to the Forks of the Don River. Three rivers meet at the forks and form the Lower Don River: the East Don, the West Don and this tributary. Known by several names over the years (Taylor Creek, Massey Creek and Silver Creek), its mature forests, scrub communities and marsh habitat support a diversity of wildlife and regionally rare plants, make it ideal for hiking, walking, off-road cycling and snowshoeing. Vehicles enter at Don Mills Road, Haldon Avenue or Dawes Road.
Warden Woods (at St. Clair Avenue East and Warden Avenue) is a thickly forested valley following Massey Creek east of Pharmacy Avenue to St. Clair Avenue. The valley's contour has been shaped by the erosion of Massey Creek through the Halton glacial till plain (Toronto's last glacial deposit) and through several underlying glacial deposits. It is known for hiking, walking, off-road cycling and snowshoeing.
REH'MA Community Services is a not-for-profit (at 1410 Victoria Park Avenue, North York) that encourages seniors (as well as women and newcomers) to fully participate in Canada's social, economic and democratic life by contributing skills, experiences and wisdom has programs like Saheli club (Health, Finance and Art Workshops, Picnics, Social Gatherings, Field Trips. and High Teas, Halal Meals on Wheels (in partnership with Muslim Welfare Centre), Seniors Network for Integration (research with University of Ontario-Institute of Technology that assists South Asian seniors to reduce cultural, language and technological barriers), Inclusive Dining (healthy and nutritious free meals and socializing). 416 510-0880.
Libraries:
Dawes Road (at 416 Dawes Rd) 416 396-3820, Flemingdon Park (at 29 Dennis Drive) 416 395-5820 and Thorncliffe (at 48 Thorncliffe Park Dr) 416 396-3865 branches are wheelchair accessible and offer books, films, internet access and community-based programs.
Hospitals, Clinics and Healthcare:
Scarborough Hospital is the nearest hospital and it operates two campuses, the General Campus (at 3050 Lawrence Ave. E) 416 438-2911and the Birchmount Campus (at 3030 Birchmount Rd) 416 495-2400. Both have emergency rooms. Patient Programs for seniors include Acute Care for the Elderly, Geriatric Assessment and Intervention Network Clinic, Psycho-geriatric Outreach Program and Stroke Care.
Scarborough Golden Mile walk-in Clinic (at 1880 Eglinton Avenue and Victoria Park, in the Golden Mile plaza, near No Frills) offers walk in patient care. 416 285-7575.
Warden Woods Community Centre (at 74 Firvalley Court) offers seniors programs like a Friendship Club (wellness and recreational activities); I.R.I.E. Club (a lively social program connecting older Caribbean adults for wellness workshops, seminars, arts, crafts and organized trips); Tai Chi; Congregate Dining (a nutritional meal and social support); Tamil and Bengali Seniors Recreation; free monthly blood pressure and foot care clinics; Assisted living and home help; Crisis intervention; Caregiver Support; Homelessness Prevention; Meals on Wheels; Outings and Transportation Services. They also offer an Adult Day Program at their 63 Mack Ave location for adults with Alzheimer's or related Dementia. 416 694-1138.
St Clair O'Connor Community (at 2701 St Clair Ave and O'Connor) has programs for older adults like Tai Chi, Aquafit, Beginner computer classes, day trips, crafts, banquets, special events, music programs, educational classes, drop in wellness seminars for older adults (healthy eating, exercise, chronic disease prevention) and a foot care clinic. 416-757-8757.
Did you know?
In the 19th century the intersection of St. Clair and Victoria Park was a small village called Moffat's Corners. At that time, the surrounding area was all rural.
Clairlea was one of the first parts of Scarborough to be developed as a Toronto suburb, being transformed in the early 1950s.
St. Clair Avenue was laid out in the late 18th century by the British as a concession road. It is said that the street name comes from Augustine St. Clare, a character in Uncle Tom's Cabin. The Grainger family, who rented a farm near present-day Avenue Road and St. Clair, had watched this play, and afterwards, two sons gave themselves middle names from the play (Edwin chose Norton and Albert chose St. Clare). As a joke, the boys put up street signs on their Concession Road at the corner of Yonge Street and the sign survived for a while and the name was later adopted.