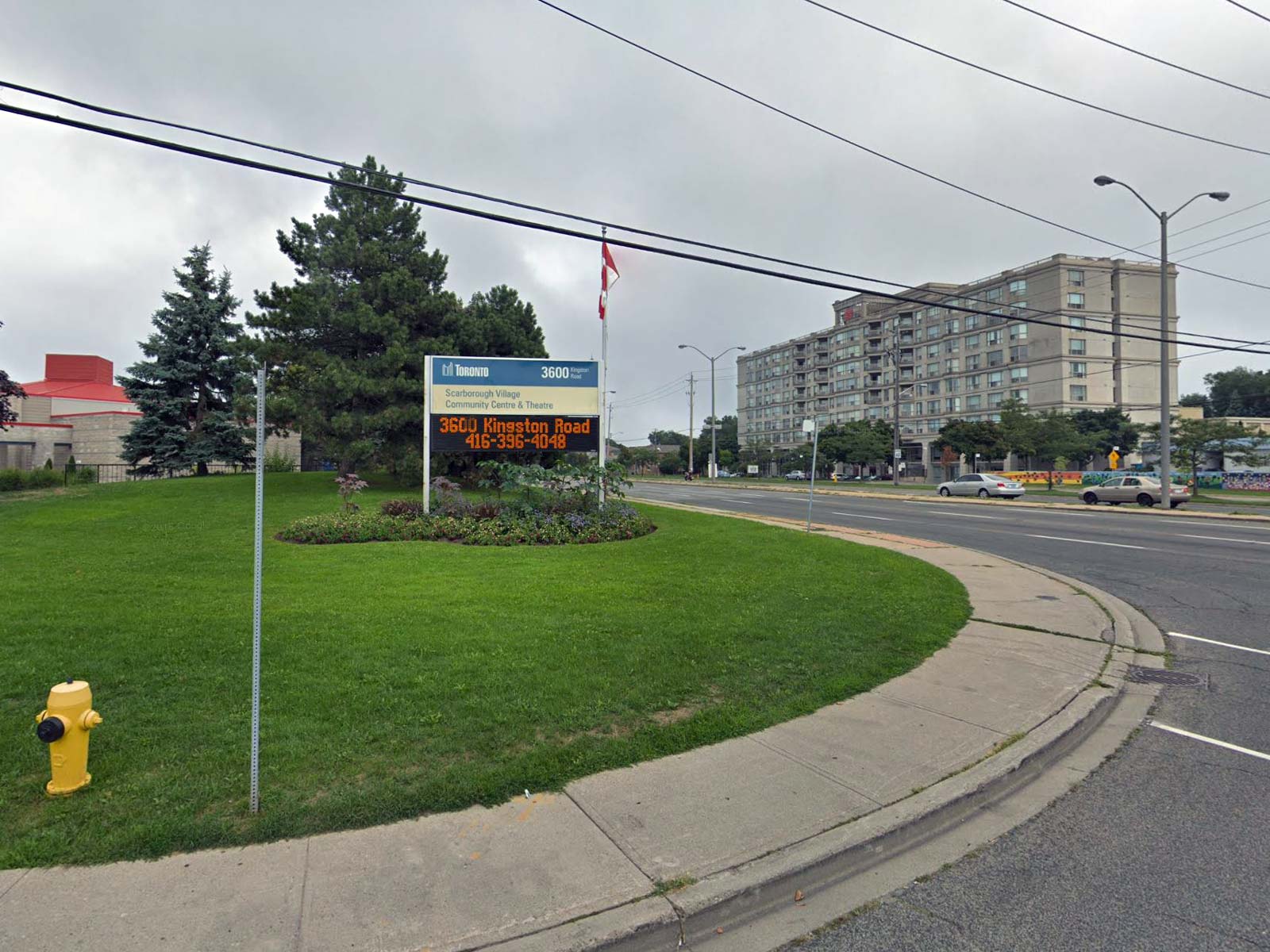 This Home Instead Senior Care office serves the areas of Toronto East, including the communities of:
Scarborough Village
About The Scarbourough Village
Home Instead Senior Care provides in-home care for residents in Scarborough Village.
Scarborough Village , also known as Scarborough Heights or locally as Markham–Eglinton, is a neighbourhood in the east end of Toronto.
The boundaries of Scarborough Village are Bellamy Road South to the west, Bethune Boulevard to the east, the CN railtracks north of Eglinton to the north, and Lake Ontario to the south.
Scarborough Village Area Ammenities for Seniors
Transit:
Kennedy Station is the nearest TTC station, on the Bloor Danforth line.
Buses go along Scarborough (route 86) and Morningside (route 116) and east along Eglinton from Eglinton Station (route 34). Wheel-Trans provides door-to-door accessible transit service for persons with physical disabilities using accessible buses, contracted accessible and sedan taxis. Their strict eligibility guidelines can be discussed via appointment by calling 416 393-4111. Once eligibility is confirmed, reservations are at 416 393-4222.
Toronto Ride provides door-to-door, assisted transportation to seniors 55+ and adults with disabilities who are not eligible for Wheel-Trans. This partnership of 14 not-for-profit agencies in Toronto can be reached at 416 481-5250. Seniors may be eligible for an Accessibility Parking Permit through the City of Toronto. Inquire at 416 235-2999. Non-Medical transportation for Seniors to important appointments can also be arranged with accompaniment through your local Home Instead office.
Parks, Community Centres:
Scarborough Village Park Recreation Centre (at 3600 Kingston Rd near Markham Avenue) is a fully accessible, free community centre in the neighbourhood with courses for Adults 60+ like Quilting, Bunka, Paper Tole, Crocheting, Knitting, Country Crafts, Ballroom and Line Dancing and Choir. There are also games for Adults 55+ like Membership Card, Bingo, Shuffleboard, Euchre, Bridge, Dominos, Cribbage, Darts, Scrabble Shuffleboard and Texas Hold 'Em. 416 396-4048.
Scarborough Centre for Healthy Communities (at 629 Markham Rd and Warden Avenue) offers an Adult Day Program with social, recreational and therapeutic activities for seniors with Dementia or Alzheimer's Disease, disabled adults and frail seniors who are socially isolated (and their caregivers). The program is in a group setting for part of the day and run by professional caring staff and volunteers . SCHC helps to support and provide respite to family caregivers who provide day-to-day care and a friendly, secure environment. Includes nutritious meals, snacks and transportation to and from the program. 416 847-4131.
Toronto. Parks, Forestry and Recreation – Scarborough District (at the Scarborough Civic Centre, 150 Borough Drive) offers recreation, arts, sports and fitness activities for all ages, and adapted programs (including pools) for people with disabilities and special needs. 416 338-4386.
Warden Woods Community Centre (74 Firvalley Court) offers a number of seniors programs like a Friendship Club (wellness and recreational activities to connect to community, stay active and increase social network while promoting optimal cognitive functioning, confidence & overall spirit); I.R.I.E. Club (a lively social program connecting older adults from Caribbean communities for wellness workshop, seminars, arts, crafts and organized trips); Tai Chi classes; congregate dining (opportunity for older adults with disabilities to have a meal with nutritional and social support); Tamil and Bengali seniors recreation (culturally specific recreational programming); monthly free foot care community clinics; assisted living and home help; crisis intervention; caregiver support; homelessness prevention and HIV outreach programs; Meals on Wheels; outings and transportation services. They also offer an Adult Day Program at their 63 Mack Ave location for older adults with Alzheimer's or related Dementia to encourage independent living in the community). 416 694-1138.
Libraries:
Cedarbrae (at 545 Markham Rd,) 416 396-8850, Bendale (at 1515 Danforth Rd) 416 396-8910 and Guildwood (at 123 Guildwood Pkwy) 416 396-8872 branches are wheelchair accessible and offer books, films, internet access and community-based programs.
Hospitals, Clinics and Healthcare:
The Scarborough Hospital is the nearest hospital and it operates two campuses, the General Campus (at 3050 Lawrence Ave. E) 416 438-2911 and the Birchmount Campus (at 3030 Birchmount Rd) 416 495-2400. Both have emergency rooms. Patient Programs for seniors include Acute Care for the Elderly, Geriatric Assessment and Intervention Network Clinic, Psycho-geriatric Outreach Program and Stroke Care.
Dawes Family Practice And Walk-In (at 2772 Danforth Ave) is part of the Comprehensive Healthcare Network. 416 690-1042.
Scarborough Golden Mile Walk-in Clinic (at 1880 Eglinton Avenue and Victoria Park, in the Golden Mile plaza, near No Frills) and offers walk in patient care. 416 285-7575.
Did you know?
In 1832, Scarborough Village became the first community in the former Township of Scarborough to have its own post office. By 1856, Scarborough Village became a subdivision and by 1860, the area of Scarborough Village had its first completed brick schoolhouse. By the 1890's, a general store, a blacksmith shop, a store that sold farm accessories, and a large railway hotel were built in the area. The area only contained about a dozen dwellings. Scarborough was named after the English town of Scarborough, North Yorkshire in 1796 by Elizabeth Simcoe, who thought the Scarborough Bluffs reminded her of white cliffs near her home.
Dentonia Park Golf Course (at 781 Victoria Park north of Danforth) is a city-owned, award-winning course that promotes itself as one of the finest and most challenging par 3 facilities in Ontario. It is perfect for beginners just learning the game or advanced players sharpening their short shots. 416 392-2558.
Sheppard Avenue was named after Joseph Sheppard who, in the 1800's, owned 400 acres at what is now Sheppard and Yonge. He and his family built a log cabin, mills, taverns and a general store on the site.
Lawrence Avenue was named after Jacob Lawrence who was owned a tannery on Yonge Street at that corner.
Named after Eglinton Castle in Scotland, Eglinton Avenue is the only street in Toronto that spans the entire city from east to west, crossing through every former city and borough.
In the mid-1800s, John Muir lived in Scarborough Village. He is the father of Alexander Muir, who wrote the song "The Maple Leaf Forever".