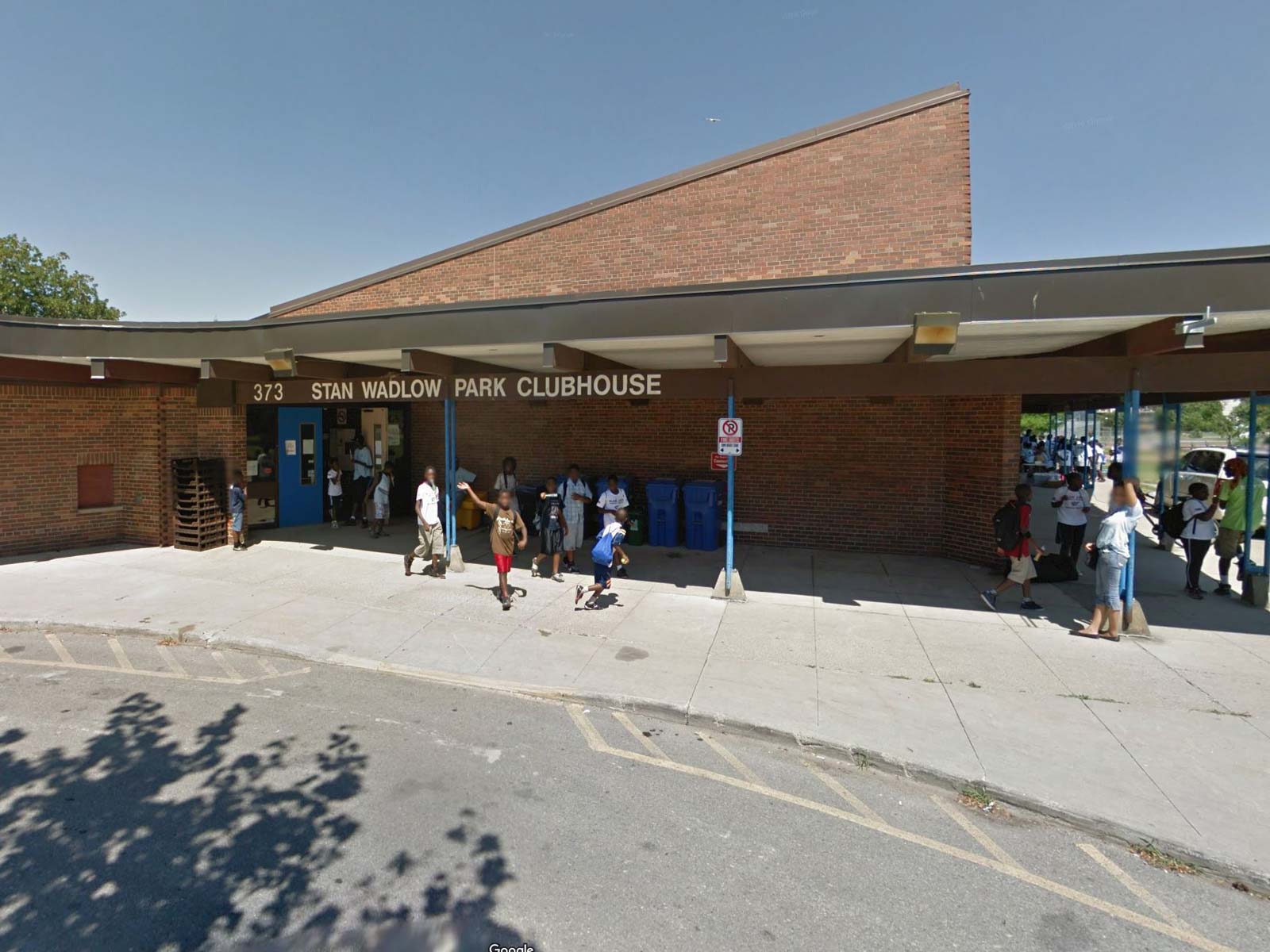 This Home Instead Senior Care office serves the areas of Toronto East, including the communities of:
Woodbine – Lumsden
About Woodbine Lumsden:
Home Instead Senior Care not only provides in-home care for residents in Woodbine Lumsden but is located right in the neighbourhood, just south of the Danforth on Woodbine Ave.
Woodbine Lumsden is a neighbourhood of Toronto in the east end, which is bounded by Woodbine Avenue to the west, Main Street to the east, O'Connor Drive and Taylor Creek Park to the north. The Canadian National railroad tracks running just south of the Danforth Avenue mark its southern boundary.
Woodbine Lumsden Area Ammenities for Seniors:
Transit:
Woodbine and Main TTC stations are the closest to subway stops in the neighbourhood, and connect to east/west subway trains. Main Street station is wheelchair accessible.
Buses to the area are from Broadview station (routes 62 and 87), and north from Woodbine Station (route 91).
Danforth Go Train Station (at 213 Main St. south of Danforth) is only partially wheelchair accessible.
Wheel-Trans provides door-to-door accessible transit service for persons with physical disabilities using accessible buses, contracted accessible and sedan taxis. Their strict eligibility guidelines can be discussed via appointment by calling 416-393-4111. Once eligibility is confirmed, reservations are at 416-393-4222.
Toronto Ride provides door-to-door, assisted transportation to seniors 55+ and adults with disabilities who are not eligible for Wheel-Trans. This partnership of 14 not-for-profit agencies in Toronto can be reached at 416-481-5250.
Seniors may be eligible for an Accessibility Parking Permit through the City of Toronto. Inquire at 416 235-2999.
Non-Medical transportation for Seniors to important appointments can also be arranged with accompaniment through your local Home Instead office.
Libraries:
Main Street (at 137 Main St south of Gerrard) 416 393-7700, S. Walter Stewart (at 170 Memorial Park Ave) 416 396-3975 and Danforth/Coxwell (at 1675 Danforth Avenue) 416 393-7783 branches are wheelchair accessible and offer books, films, internet access and community-based programs.
Parks, Community Centres:
Taylor Creek Park follows a major tributary to the Forks of the Don River. Three rivers meet at the forks and form the Lower Don River: the East Don, the West Don and this tributary. Known by several names over the years (Taylor Creek, Massey Creek and Silver Creek), its mature forests, scrub communities and marsh habitat support a diversity of wildlife and regionally rare plants make it ideal for hiking, walking, off-road cycling and snowshoeing. Vehicles can enter Taylor Creek Park at Don Mills Road, Haldon Avenue or Dawes Road.
Stan Wadlow Park (at 373 Cedarvale Ave) (416) 396-2847 is a 8.5 hectare park near O'Connor Avenue and Woodbine Avenue featuring a Kiwanis outdoor pool, the East York Memorial Arena, the East York Curling club, ball diamonds, a sports field, a dog off-leash area, a splash pad and a children's playground.
Main Square Community Centre (at 245 Main St) is a 3-level facility with a 25 metre pool and two multipurpose area with a wide range of programming for seniors like Cardio for Older Adults and Osteofit for Aduts 60+. 416 392-1070.
Community Centre 55 (at 97 Main Street and Swanwick Avenue) has community-based programs like free Tax Clinics, Flu Shots, Seniors' Yoga, Fitness and a Book Club. 416 691-1113.
O'Connor Community Centre (at 1386 Victoria Park Avenue and O'Connor) recently reopened, and has a free gym, weight room and an outdoor pool. They offer special programs for adults 60+ like Line Dancing (country, latin and sequence – and partners not required), Visual Arts(drawing, painting, and pottery)and Cardio. They also have a Drop in social time for Adults 55+. 416 395-7957.
WoodGreen Community Services – Community Care and Wellness for Seniors (at 840 Coxwell Ave. near Mortimer) is a Community Centre for older adults offering Day Trips, Income Tax Clinics, Luncheons, Blood Pressure Clinics and Foot Care Clinics. 416-467-1166.
East York Civic Centre (at 850 Coxwell Avenue near Mortimer Avenue) was the municipal office of the former Borough of East York, until amalgamation. It now houses various committee offices and city services department for residents of East York. A farmer's market takes place at the Civic Centre from May to November.
Harmony Hall Centre for Seniors (at 2 Gower Street) is a multicultural community centre specializing in transportation, recreation, education, wellness and support services for seniors and adults with disabilities. Programs for seniors are in English, Chinese, Tamil and Bengali and bring all four groups together to promote cultural harmony. The objectives are to enhance the physical, psychological, social and cultural well being of seniors and adults with disabilities; help seniors and adults with disabilities gain access to appropriate health and social services and to encourage the meaningful participation of seniors and adults with disabilities in the community. 416 752-0101.
Neighbourhood Link Support Service (at 3036 Danforth Avenue) offers an Adult Day Program, Akwasti Program (translated from Huron-Wendattra, it means "in the inner beauty of happiness, they grow old), Chinese Programs, Client Intervention and Assistance, Congregate Dining, Meals on Wheels Program, Respite Service and Caregiver Relief, Security Checks, Social and Recreational Programs. It t is a community-based care and support program provided through recreational activities for frail seniors and those with cognitive impairments to minimize their isolation and promote their physical and emotional health in a safe and friendly environment. 416 691-7407.
Ethiopian Association in the GTA (at 1950 Danforth Ave near Woodbine Ave) offers Seniors Outreach and Recreation, Networking, Referrals, Cultural programs and Workshops, Facility is not wheelchair accessible 416-694-1522
Hospitals, Clinics and Healthcare:
The nearest hospital is Toronto East General Hospital (located at 825 Coxwell Avenue and Sammon Avenue) has an emergency department. 416 461-8272.
Parkview Hills Rehab & Wellness Clinic (at 2648 St Clair Ave E) offers Physiotherapy, Registered Massage Therapy, Chiropractic, Laser Therapy, Reflexology and Nutritional Training.   (416) 759-8099
Appletree Medical Group (at 1450 O'Connor Dr and Bermondsey Road) has a walk-in medical clinic. 647-722-2370
East York Medical Health Centre (at 45 Overlea Blvd, on the lower level of East York Town Centre) provides medical and diagnostic care including Dermatology, Cardiology, Rheumatology, Neurology, Gynecology, Urology, Chiropractic Care & Rehabilitation, X-rays, Stress Echos & Exercise Stress Testing, Bone Density Testing, Holter Monitoring and more. 416-696-9836.
Did you know?
Kids under 14 and Seniors each make up 14% of the population of Woodbine Lumsden, while Youth represent 10% and working age Adults are 63%.
The neighbourhood is transitioning from having a high percentage of seniors to being a popular place for couples to buy along the subway line.
81% of Woodbine/Lumsden residents speak English at home.
The vast percentage of homes in this area are single detached.