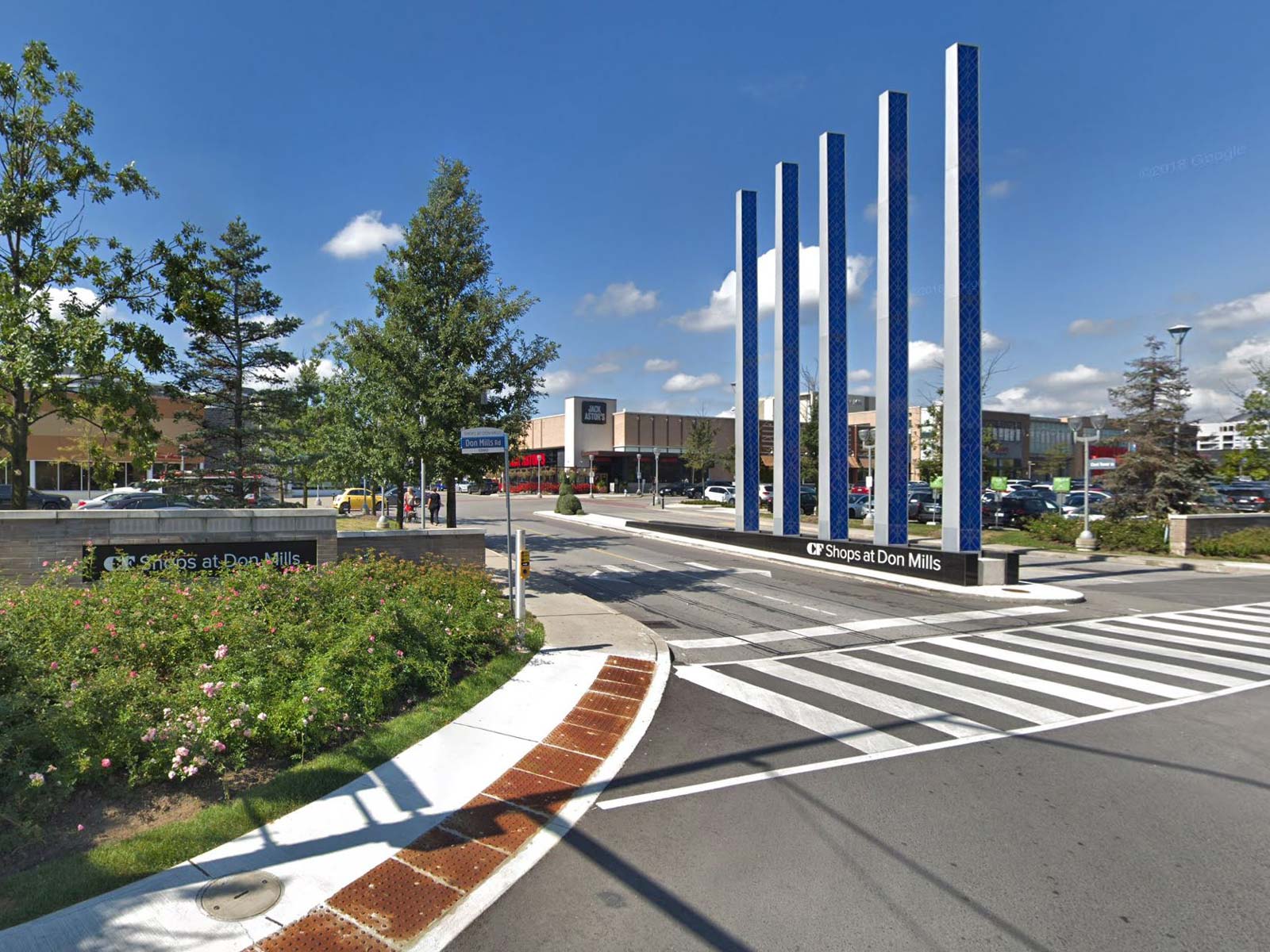 This Home Instead Senior Care office serves the areas of Toronto East, including the communities of:
Don Mills
About Don Mills
Home Instead Senior Care provides in home care for residents in Don Mills .
Don Mills' boundaries are Wilket Creek to the west, Don River to the east, Eglinton Aveneue to the South and York Mills Road to the north. It is a mixed-use neighbourhood in the North York district of Toronto.
Don Mills is considered toCanada's first planned community and a tribute to the Urban Planning movement in North America. Initially termed the Mother of All Suburbs , it maintains a historic importance in the wider develoment of the City of Toronto.
Don Mills Area Ammenities for Seniors
Transit:
Don Mills TTC station is the nearest subway to Don Mills . It is on the Sheppard Line and it is wheelchair accessible.
Buses run east from York Mills station along York Mills (route 95) and from Eglinton Station along along Lawrence (route 54). Plus there is a bus north from Pape station along Don Mills (route 25).
Wheel-Trans provides door-to-door accessible transit service for persons with physical disabilities using accessible buses, contracted accessible and sedan taxis. Their strict eligibility guidelines can be discussed via appointment by calling 416-393-4111. Once eligibility is confirmed, reservations are at 416-393-4222.
Toronto Ride provides door-to-door, assisted transportation to seniors 55+ and adults with disabilities who are not eligible for Wheel-Trans. This partnership of 14 not-for-profit agencies in Toronto can be reached at 416-481-5250.
Seniors may be eligible for an Accessibility Parking Permit through the City of Toronto. Inquire at 416 235-2999.
Non-Medical transportation for Seniors to important appointments can also be arranged with accompaniment through your local Home Instead office.
Parks, Community Centres:
Dennis R. Timbrell Resource Centre (at 29 St. Dennis Dr. near the Ontario Science Centre) is the hub of a high-density, multicultural community. A Fully Accessible facility with an indoor pool, gym and weight room, it offers Senior Programs including Cardio, Yoga Aquafit, Racquet Sports. 416 395-7972
Edwards Gardens (at 755 Lawrence Ave and Don Mills Road) is a former estate garden featuring formal gardens, brilliant floral displays, rock gardens, a greenhouse, wooden arch bridges, a waterwheel, fountains, and many walking trails. It is home to Toronto Botanical Garden which offers programs in Botanical Art, Floral and Garden design, Horticulture, Gardening, Urban Agriculture, Beekeeping and more. There are lecture series, courses, events,a library and lovely gardens that are partially wheelchair accessible.
Sunnybrook Park (at 1132 Leslie, north of Eglinton Avenue) is a 154 hectare park located on a country estate north of Leaside and south of Bridle Path. There are bike trails, dog parks, Sunnybrook Stables and fields now used for sports and recreation. It is listed as a top spot in the city to see birds in the City's Birds of Toronto Biodiversity Series booklet .
Bond Park (at 120 Bond Ave, north of Lawrence Avenue and west of Don Mills) is a 6.8 hectare park with five ball diamonds, six tennis courts and a club house.
Moccasin Trail Park ( at 55 Green Belt Drive) is a 15 hectare park at Lawrence Avenue East and the DVP with walking paths through a naturalized ravine forest.
E.T. Seton Park (at 73 Thorncliffe Park Dr) is a located next to the Ontario Science Centre and is named after the Scottish-Canadian author, wildlife artist and founding member of Boy Scouts of America. This park offers a beautiful setting for a hike, bike ride or cross-country ski along the West Don River Trail. There is a free archery range and a disk golf range. A range of wildlife (red squirrels, eagles, deer and birds) can be seen here and the park is listed as a top spot to see birds in the City's Birds of Toronto Biodiversity Series booklet.
Libraries:
Don Mills (at 888 Lawrence Ave E), Fairview (at 35 Fairview Mall Drive), Pleasant View (at 575 Van Horne Ave), Hillcrest (at 5801 Leslie Street) and Flemingdon Park (at 29 Dennis Drive) branches are wheelchair accessible and offer books, films, internet access and community-based programs.
Hospitals, Clinics and Healthcare:
The nearest hospital is Sunnybrook Hospital (at 2075 Bayview Avenue north of Lawrence)and has an emergency department. 416-480-6100 .
Another is North York General Hospital (at 4001 Leslie St, north of Sheppard Avenue in North York) , 416-756-6000.
Don Mills Medical Clinic (at 825 Don Mills Rd at Eglinton Avenue East) is a wheelchair accessible walk in clinic.
Harmony Ensure Health Place (at 2088 Sheppard Ave E) is a professional pain relief clinic. 416-839-1378.
Did you know?
The Don Mills area was first settled by Europeans in 1817. Though the area was a distance from Toronto (York a the time), travel was done along the Don River . The area remained rural until 1950, when it consisted of about 20 farms.
EP Taylor was an industrialist who'd originally planned to build a brewery on the site but decided instead to create a new town on the farmland at Don Mills Road and Lawrence Avenue East. His company planned, designed and developed it as a model community between1952 and 1965 to give people priority over industry and cars. It was influenced by the Garden City community of Radburn, NJ. D esigned by Macklin Hancock (son-in-law of Taylor's executive assistant) studied at Harvard under a founders of modernism and new town planning which lead Hancock to envision a self-contained community distinguished by a modernist style and five planning principles that were new to Canada at the time – The neighbourhood principle (having a regional shopping centre and breaking the community into four neighbourhoods, each with a school, church, and park); Separating pedestrian and vehicle traffic (creating a network of pedestrian paths through parks to area schools and the town centre, while roads were designed to slow drivers with winding roads, T-intersections and cul-de-sacs); Modernist architecture and aesthetic (builders had to use architects educated in Bauhaus principles); Creating a Greenbelt (linking neighbourhood parks to preserve the beauty of the surrounding ravines); Integrating Industry (so residents could live and work there).
Seniors are in good company in Don Mills. In 2011, 23% of the population was 65+, significantly higher than Toronto at 14%. Neighbourhood Seniors increased less than 1% in the last 5 years, while the area's population grew by nearly 6% and kids 14 and under made up the largest growth group at nearly 25%.
The new Ismaili Centre and Aga Khan Museum were built at Wynford Drive and the DVP. This $300 million cultural project was designed by award-winning architects and has exhibition space for Islamic art and history and provides a centre for the Canadian Ismaili community.