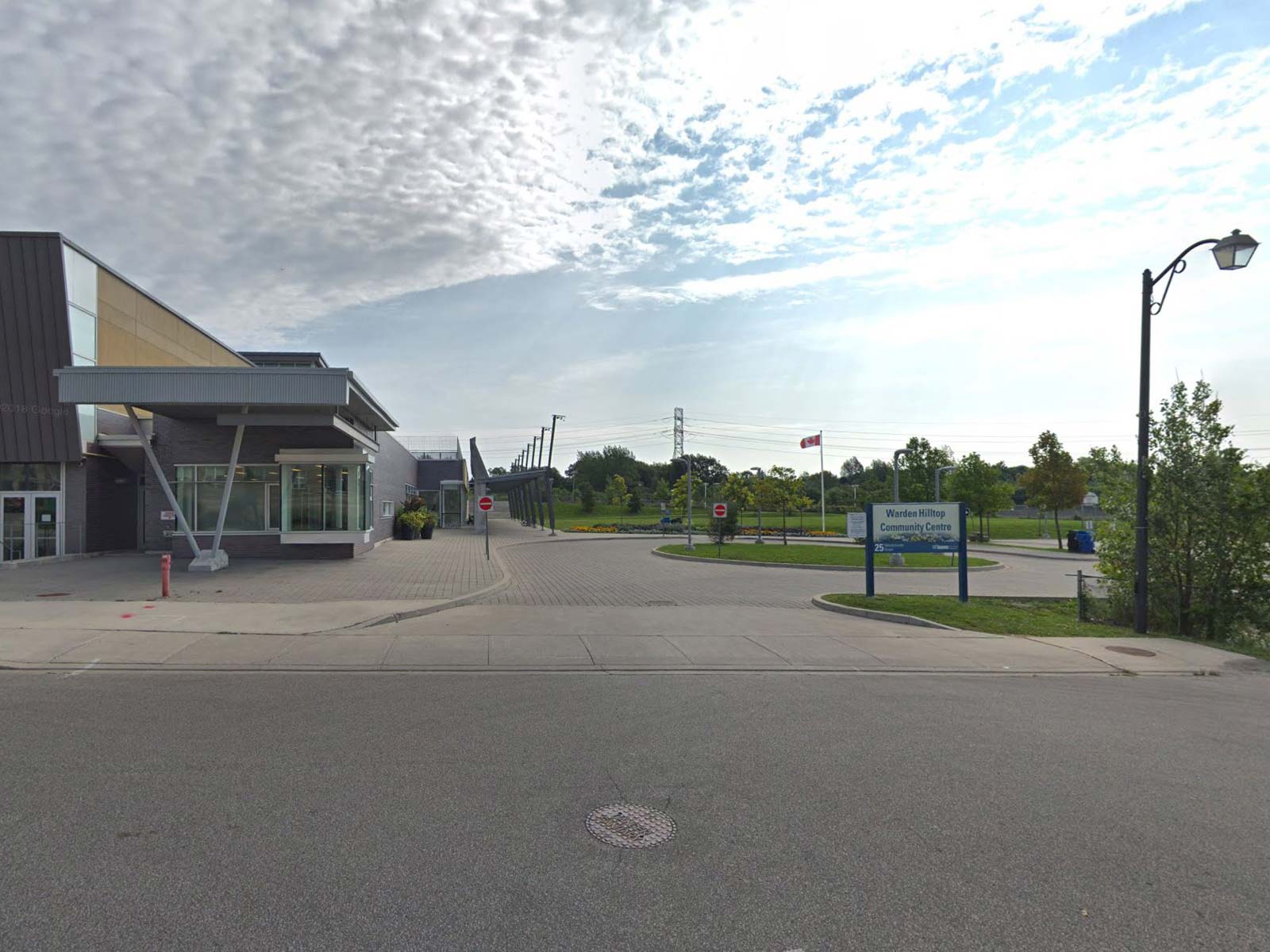 This Home Instead Senior Care office serves the areas of Toronto East, including the communities of:
Golden Mile
About Golden Mile
Home Instead Senior Care provides in home care for residents in the Golden Mile area of Toronto.
Golden Mile's boundaries are Pharmacy Avenue west and Birchmount Road to the east, primarily along Eglinton Avenue.
Golden Mile Area Amenities for Seniors
Transit:
Non-Medical transportation for Seniors to important appointments can be arranged with accompaniment through your local Home Instead office.
Victoria Park Station on the Bloor Danforth Line (Line 2), is the nearest subway to Golden Mile and is wheelchair accessible.
Buses run along Eglinton Avenue East from Kennedy Station (route 116) and from Eglinton Station (route 34) and north from Victoria Park station (route 24).
Wheel-Trans provides door-to-door accessible transit service for persons with physical disabilities using accessible buses, contracted accessible and sedan taxis. Their strict eligibility guidelines can be discussed via appointment by calling 416-393-4111. Once eligibility is confirmed, reservations are made at 416-393-4222.
Toronto Ride provides door-to-door, assisted transportation to seniors 55+ and adults with disabilities who are not eligible for Wheel-Trans. This partnership of 14 not-for-profit agencies in Toronto can be reached at 416-481-5250.
Seniors may be eligible for an Accessibility Parking Permit through the City of Toronto. Inquire at 416 235-2999.
Parks, Community Centres:
O'Connor Community Centre (at 1386 Victoria Park Avenue and O'Connor) recently reopened, and has a free gym, weight room and an outdoor pool. They offer special programs for adults 60+ like Line Dancing (country, Latin and sequence – partners not required), Visual Arts(drawing, painting, and pottery) and Cardio. They have a Drop in social time for Adults 55+. 416 395-7957.
Scarborough Centre for Healthy Communities offers Senior Active Living programs to help seniors maintain their independence and remain healthy members of our community and feel respected. Programs include Supportive Housing, Adult Day Centre for Seniors with Dementia or Alzheimer's, disabled adults and frail seniors who are socially isolated, Wheels-to-Meals Program, Intervention and Assistance Services. The Pine Tree Senior Centre is a gathering place for seniors to enjoy interesting, creative activities and to make new friends.
Warden Woods Community Centre (at 74 Firvalley Court) offers seniors programs like a Friendship Club (wellness and recreational activities); I.R.I.E. Club (a lively social program connecting older Caribbean adults for wellness workshops, seminars, arts, crafts and organized trips); Tai Chi; Congregate Dining (a nutritional meal and social support); Tamil and Bengali Seniors Recreation; free monthly blood pressure and foot care clinics; Assisted living and home help; Crisis intervention; Caregiver Support; Homelessness Prevention; Meals on Wheels; Outings and Transportation Services. They also offer an Adult Day Program at their 63 Mack Ave location for adults with Alzheimer's or related Dementia. 416 694-1138.
St Clair O'Connor Community (at 2701 St Clair Ave and O'Connor Drive) has programs for older adults like Tai Chi, Aquafit, beginner computer classes, day trips, crafts, banquets, special events, music programs, educational classes, drop in wellness seminars for older adults (healthy eating, exercise, chronic disease prevention) and a footcare clinic. 416 757-8757.
Alexis Lodge (at 705-707 Ellesmere Rd. near Birchmount Road)offers an Adult Day Program for seniors with Alzheimer and adults with disabilities. It is a secure location offering Exercise Classes, Outdoor Walks, Walking Maintenance Program, Footcare, Field Trips, Arts and Crafts, Special Interest Films, Games, Gardening, Entertainment, Music Programs and Guest Speakers. 416 752-1923
Cedarbrook Community Centre (at 91 Eastpark Boulevard near Markham Road and Lawrence Avenue East) is a former golf clubhouse which retains its past charm. Overlooking an 18.6 hectare park featuring many trails, a picnic area and a children's playground in the naturalized ravine of West Highland Creek. The community centre runs programs older adults and is fully accessible. 416 396-4028.
McGregor Park Recreation Centre (at 2231 Lawrence Avenue East) is a large multi-purpose facility featuring year round programming for all ages and abilities including recreational swimming, art, skating, fitness and general interest classes, as well as drop-in times for older adults. It is fully accessible with direct access to the adjacent library. 416 396-4023.
REH'MA Community Services is a not-for-profit (at 1410 Victoria Park Avenue, North York) that encourages seniors (as well as women and newcomers) to fully participate in Canada's social, economic and democratic life by contributing skills, experiences and wisdom. They have programs like Saheli club (Health, Finance and Art Workshops, Picnics, Social Gatherings, Field Trips. and High Teas), Halal Meals on Wheels (in partnership with Muslim Welfare Centre), Seniors Network for Integration (research with University of Ontario-Institute of Technology that assists South Asian seniors to reduce cultural, language and technological barriers), Inclusive Dining (healthy and nutritious free meals and socializing). 416 510-0880.
Within the park is the Scarborough Historical Museum comprised of historic homes that tell the tale of the immigrant experience. The gardens have plants of many types that were central to the life of the early settler for sustenance, savoury flavourings, textiles and medicinal purposes. 416 338-8807.
Warden Woods (at St. Clair Avenue East and Warden Avenue) is a thickly forested valley following Massey Creek east of Pharmacy Avenue to St. Clair Avenue. The valley's contour has been shaped by the erosion of Massey Creek through the Halton glacial till plain (Toronto's last glacial deposit) and through several underlying glacial deposits. It is known for hiking, walking, off-road cycling and snowshoeing.
Libraries:
Eglinton Square (in the mall) (416) 396-8920 and Kennedy/Eglinton (at 2380 Eglinton Ave E) 416 396-8924 library branches are wheelchair accessible and offer books, films, internet access and community-based programs.
Hospitals, Clinics and Healthcare:

The Scarborough Hospital is the nearest hospital and it operates two campuses, the General Campus (at 3050 Lawrence Ave. E) 416 438-2911 and the Birchmount Campus (at 3030 Birchmount Rd) 416 495-2400. Both have emergency rooms. Patient Programs for seniors include Acute Care for the Elderly, Geriatric Assessment and Intervention Network Clinic, Psycho-geriatric Outreach Program and Stroke Care.
Scarborough Golden Mile walk-in Clinic (at 1880 Eglinton Avenue and Victoria Park, in the Golden Mile plaza, near No Frills) offers walk in patient care. 416 285-7575.
One Stop Medical Centre (at 3585 Lawrence Ave East) offers both urgent walk-in care and advanced care. 416 431-0736.
The Hearing Clinic (at 2636 Eglinton Av E) is a full service audiology clinic. 416 266-8300.
Did you know?
The Golden Mile area was farmland prior to World War II with settlement by Scottish immigrants beginning in the 1820s.