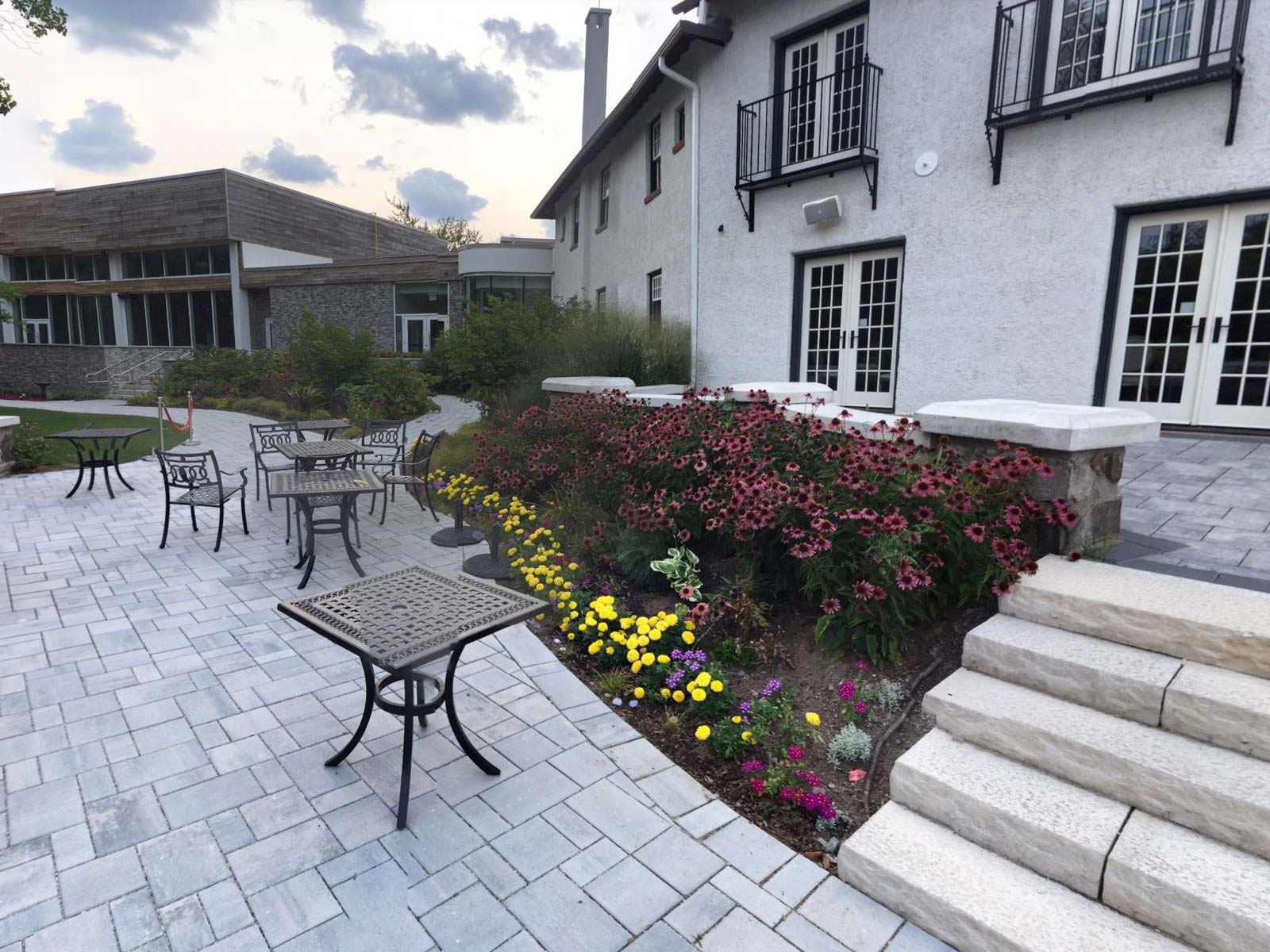 This Home Instead Senior Care office serves the areas of Toronto East, including the communities of:
Guildwood
About Guildwood:
Home Instead Senior Care provides in-home care for residents in Guildwood.
Guildwood, also known as Guildwood Village, is a historic and residential neighbourhood in the east end of Toronto near the Scarborough Bluffs.
The boundaries of Guildwood are Sylvan Avenue to the west, Grey Abbey Trail and Morningside Avenue to the east, Kingston Road to the north and the Scarborough Bluffs above Lake Ontario to the south.
Guildwood Area Ammenities for Seniors:
Transit:
Non-Medical transportation for Seniors to important appointments can be arranged with accompaniment through your local Home Instead office.
Kennedy Station is the nearest TTC station, on the Bloor Danforth line (Line 2).
Buses run south from Kennedy station (route 116C).
Guildwood GO Station (at 4105 Kingston Road at Celeste Drive) runs to and from Toronto's Union Station.
Wheel-Trans provides door-to-door accessible transit service for persons with physical disabilities using accessible buses, contracted accessible and sedan taxis. Their strict eligibility guidelines can be discussed via appointment by calling 416-393-4111. Once eligibility is confirmed, reservations are made at 416-393-4222.
Toronto Ride provides door-to-door, assisted transportation to seniors 55+ and adults with disabilities who are not eligible for Wheel-Trans. This partnership of 14 not-for-profit agencies in Toronto can be reached at 416-481-5250.
Seniors may be eligible for an Accessibility Parking Permit through the City of Toronto. Inquire at 416 235-2999.
Parks, Community Centres:
Guild Park and Gardens (at 201 Guildwood Parkway) is a sculptural sanctuary, beautiful gardens and a history recounting famous artists, powerful political figures and contributions made to the art community.
Sylvan Park and Gates Gully (at 55 Sylvan Ave) offers a small area of cut grass and benches for park users to enjoy the view of Lake Ontario.
Scarborough Village Park Recreation Centre (at 3600 Kingston Rd near Markham Avenue) is a fully accessible, free community centre in the neighbourhood with courses for Adults 60+ like Quilting, Bunka, Paper Tole, Crocheting, Knitting, Country Crafts, Ballroom and Line Dancing, Choir. There are also games for Adults 55+ like Membership Card, Bingo, Shuffleboard, Euchre, Bridge, Dominos, Cribbage, Darts, Scrabble Shuffleboard and Texas Hold 'Em. 416 396-4048.
Scarborough Centre for Healthy Communities (at 4100 Lawrence Ave E) offers Senior Active Living programs to help seniors maintain their independence and remain healthy members of our community and feel respected,. Programs include Supportive Housing, Adult Day Centre for Seniors with Dementia or Alzheimer's, disabled adults and frail seniors who are socially isolated, Wheels-to-Meals Program, Intervention and Assistance Services. The Pine Tree Senior Centre is a gathering place for seniors to enjoy interesting, creative activities and to make new friends. 416 847-4150
Toronto. Parks, Forestry and Recreation – Scarborough District (at the Scarborough Civic Centre, 150 Borough Drive) offers recreation, arts, sports and fitness activities for all ages, and adapted programs (including pools) for people with disabilities and special needs. 416 338-4386.
Warden Woods Community Centre (74 Firvalley Court) offers a number of seniors programs like a Friendship Club (wellness and recreational activities to connect to community, stay active and increase social network while promoting optimal cognitive functioning, confidence & overall spirit); I.R.I.E. Club (a lively social program connecting older adults from Caribbean communities for wellness workshops & seminars, arts, crafts and organized trips); Tai Chi Classes; Congregate Dining (opportunity for older adults with disabilities to have a meal with nutritional and social support); Tamil and Bengali Seniors Recreation (culturally specific recreational programming); monthly free foot care community clinics; Assisted living and home help; Crisis intervention; Caregiver Support; Homelessness Prevention and HIV Outreach Programs; Meals on Wheels; Outings and Transportation Services. They also offer an Adult Day Program at their 63 Mack Ave location for older adults with Alzheimer's or related Dementia to encourage independent living in the community. 416 694-1138.
Libraries:
Guildwood (at 123 Guildwood Pkwy) 416 396-8872, Cedarbrae (at 545 Markham Rd,) 416 396-8850 and Bendale (at 1515 Danforth Rd) 416 396-8910 library branches are wheelchair accessible and offer books, films, internet access and community-based programs.
Hospitals, Clinics and Healthcare:
The Scarborough Hospital is the nearest hospital and it operates two campuses, the General Campus (at 3050 Lawrence Ave. E) 416 438-2911 and the Birchmount Campus (at 3030 Birchmount Rd) 416 495-2400. Both have emergency rooms. Patient Programs for seniors include Acute Care for the Elderly, Geriatric Assessment and Intervention Network Clinic, Psycho-geriatric Outreach Program and Stroke Care.
Livingston Medical Centre (at 123 Guildwood Parkway) can be reached at 416 269-5088.
Guild Family Clinic (at 82 Dearham Wood) is also nearby. 416 208-5833.
Did you know?
Guildwood was recently ranked #56 in Toronto Life's 2015 "The Ultimate Neighbourhoods Rankings".
There is a senior dating site specifically for the area, including Lonview East, Scarborough, Kennedy Park, East Birchmount Park.
Guildwood Park, located on the edge of the Scarborough Bluffs, has a unique and interesting history. A cabin constructed in 1795 still stands on the Guild Inn property. General Harold Bickford built the central building in 1914. Spencer and Rosa Clark (avid supporters of the arts) purchased the 36-hectare estate in 1932 and established the "Guild of all Arts," a rent-free colony for more than 100 craftsmen and their families. Extensive facilities allowed artisans and apprentices to work in a number of media from sculpture to painting to ceramics (many of these pieces are still displayed throughout the site).

Guildwood Village was developed around the Inn, starting in 1957 with the famous "Avenue of Homes" with upscale homes and introduced a number of new ideas in subdivision design, including winding roads and cul-de-sacs to reduce through traffic, and underground power and phone lines. " Rear-lot parks were modelled after English footpaths as walkways within the community. The subdivision was also entered through the former gates of Toronto's Stanley Barracks (New Fort York), which had been salvaged and re-erected at the entrance to Guildwood Village after all but the officer's quarters were demolished in 1953. These gates, now called the "Guildwood Gates" still provide a grand entrance to the community at the corner of Kingston Road and Guildwood Parkway.